User security is set when a user is first created but it is possible a user or a security groups role may change with extra or fewer responsibilities. When this happens it may be necessary to edit a security group or create a new group based allowing some users more access to features within EXACT.
To change a users security group go to Configure->User Settings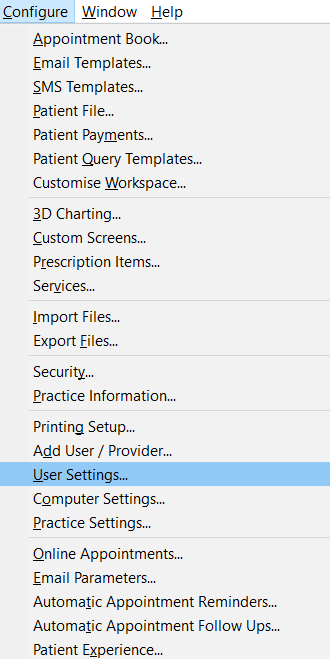 In the User Settings select the user you wish to edit by clicking on the Select a user button.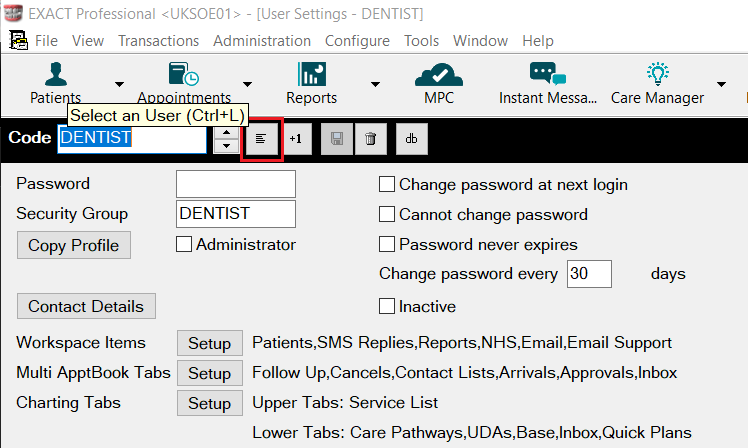 Highlight a user and click Ok to bring up their User Settings which includes the security group. Click into the Security Group section to select the required security group.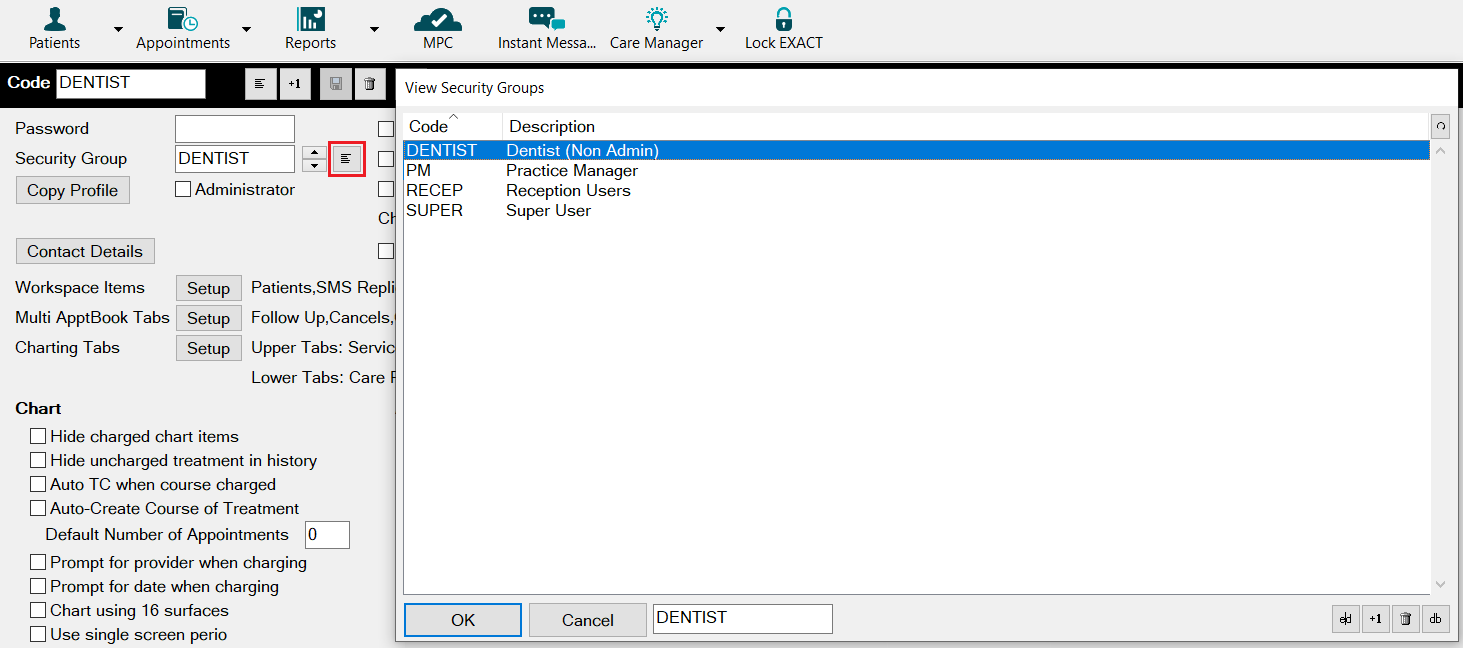 If the Administrator option is ticked it will ignore the set security group and give that user access to all areas and options in EXACT.
To edit the security options for a security group go to Configure->Security
There are hundreds of security options so we recommend you start by copying an existing security group and change the security as required from there. If you click Copy Security, select a security group and click ok.
Alternatively, you can choose All On to tick everything and take things off one by one or start from nothing and tick only what they need.
You can tick or untick any options you want or don't want the user to have access to.
EXACT security options are grouped in a tree (Parent/Child) format, with each item listed on the furthest left being a main category. Subcategories are shown when the tree is expanded (by clicking on the + next to it). The tree structure closely follows the Menu structure of EXACT.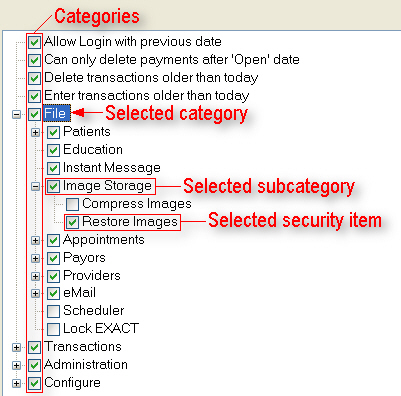 Access to EXACT menu items, features and processes is set up via a security tree. If a security group has access to an item, that item will have a tick in the check box next to it.
If you do not want the security group to have access to options in a main category, do not tick the box for those options. If the Security Group should have access to all/parts of a main category, the box next to the category needs to be checked as well as the box for each of the items they are allowed to access.
For Example:
If a security group should have access to Take Payments the group needs a check in Transactions as well as Take Payments.
If this same group should not have access to any of the Administration options, the parent group should not be checked.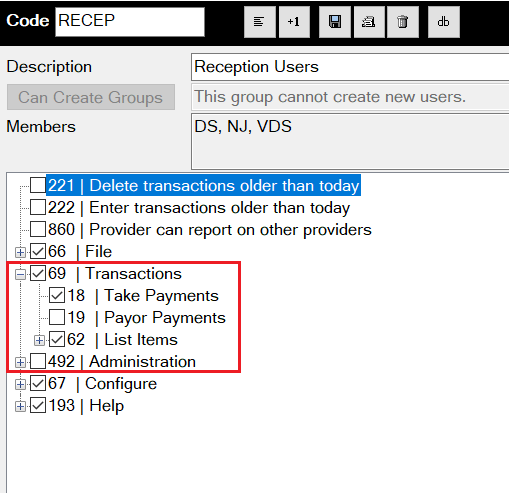 Once you have configured the security group save your changes.