Allows you to create an initial account balance for the patient, often used when transferring from a paper or legacy computer system.
1. Open the patients Transaction screen using the £/$ symbol button then select "Opening Balance"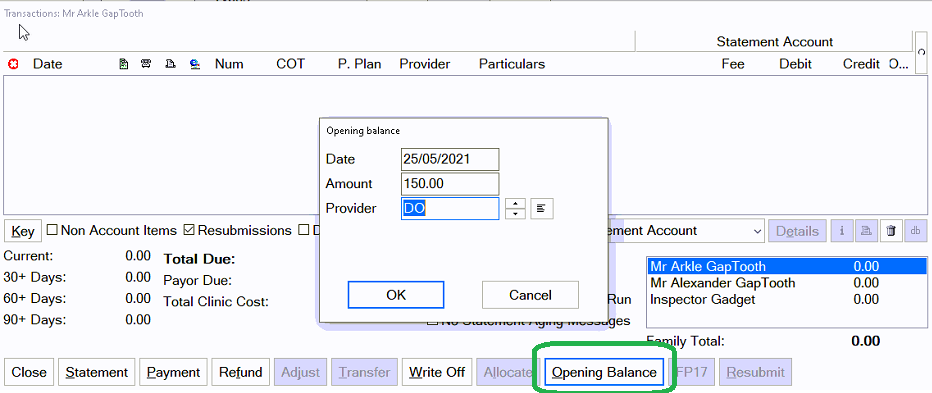 2. Enter the amount of patients balance amount, change the date and provider if required.
Negative values are allowed.
3. Click "OK" to save the opening balance.