Generating Patient Invoices
Invoices can be printed either immediately after charging through treatment or from the patient transactions screen (the $/£ button).
Invoice print settings
Invoices be set to prompt toprint, always print or never, to set this,
Navigate to Configure - User Settings.
Select the option you require from the drop-down menu.



Note: This setting is per user, this means that each user can have different settings depending on their preference.
Printing, Emailing, EasyPost a previously created invoice
In a Patient's Transactions window, select the invoice.

Then click the print button.


A window will open, providing the option to create the invoice with different amounts of detail, select the desired option if this differs from the default settings.

You can add a disclaimer by clicking Edit Disclaimer.


Note: The disclaimer appears on every invoice for all users and all patients.

Select Print, Preview, Email or EasyPost to create the invoice.
Printing
This option will send a copy of the invoice to the selected printer.
Previewing
To view the invoice before printing, select this option, you can print directly from the preview screen or close to select a different option.
Emailing
This will create a PDF copy of the invoice and attach this to an email to send to the patient.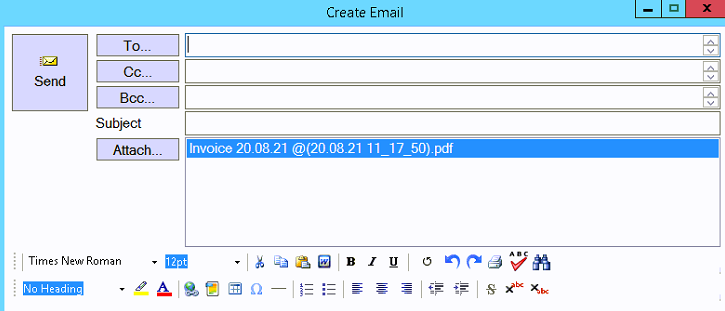 Posting via EasyPost
A copy of the invoice will be posted directly to your patient when selecting this option. This will be completed via our EasyPost service.
Viewing all invoices
A list of all invoices can be viewed by navigating to Transactions - List Items - List Invoices.
You can search the list by date using the Date option in the lower left of the window.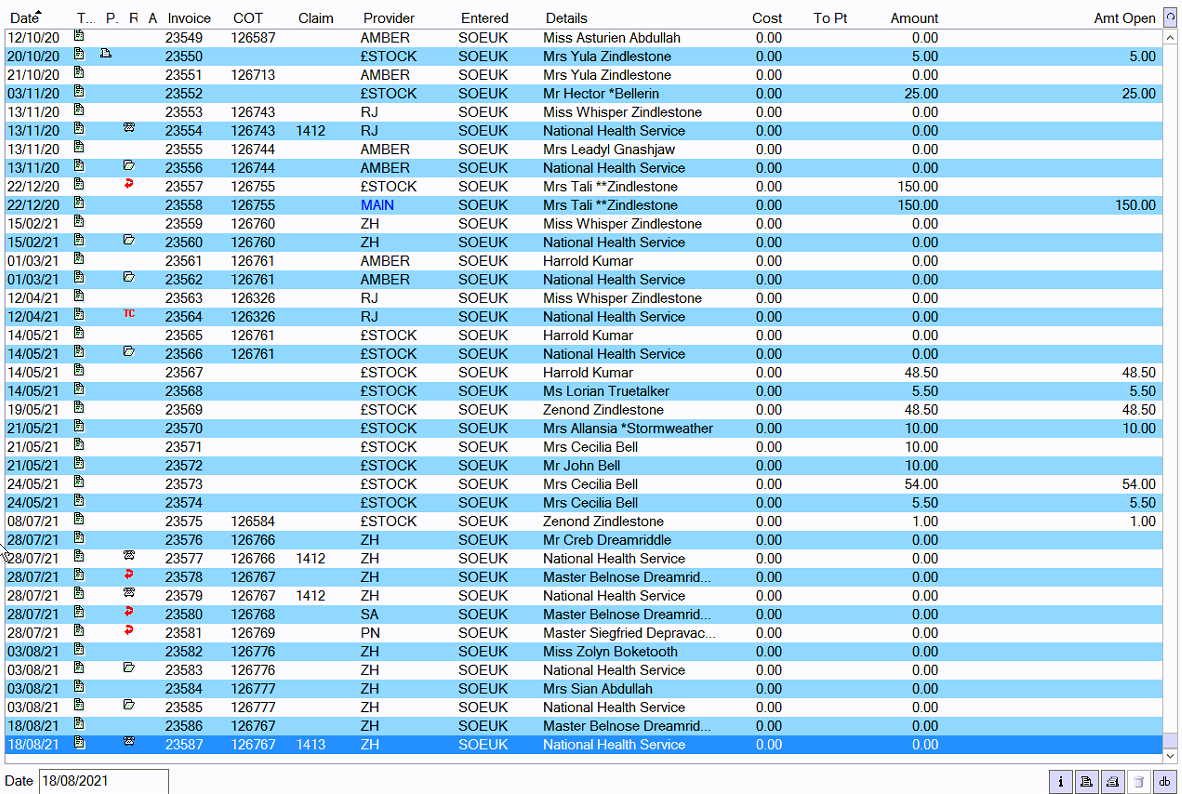 If you wish to edit the layout of your invoice or other practice stationery items, please contact the support team.