Generating Patient Invoices
Invoices can be printed either immediately after charging through treatment or from the patient transactions screen (the $/£ button).
Printing, Emailing, EasyPost an Invoice after charging treatment
Go to Configure, User Settings and select "prompt" or "always print" to have the option to or print the invoice immediately after charging treatment.


Printing, Emailing, EasyPost a previously created Invoice
In a Patient's Transactions window, left-click the Invoice then click the print button

Select Print, Preview, Email or EasyPost.
If emailed it will attach the invoice as a PDF file to the email.


You can add a disclaimer by clicking "edit disclaimer".
Note: The disclaimer saves for all users and all patients invoices

You can also see a list of all invoices and search by date by going to Transactions, List Items, List Invoices.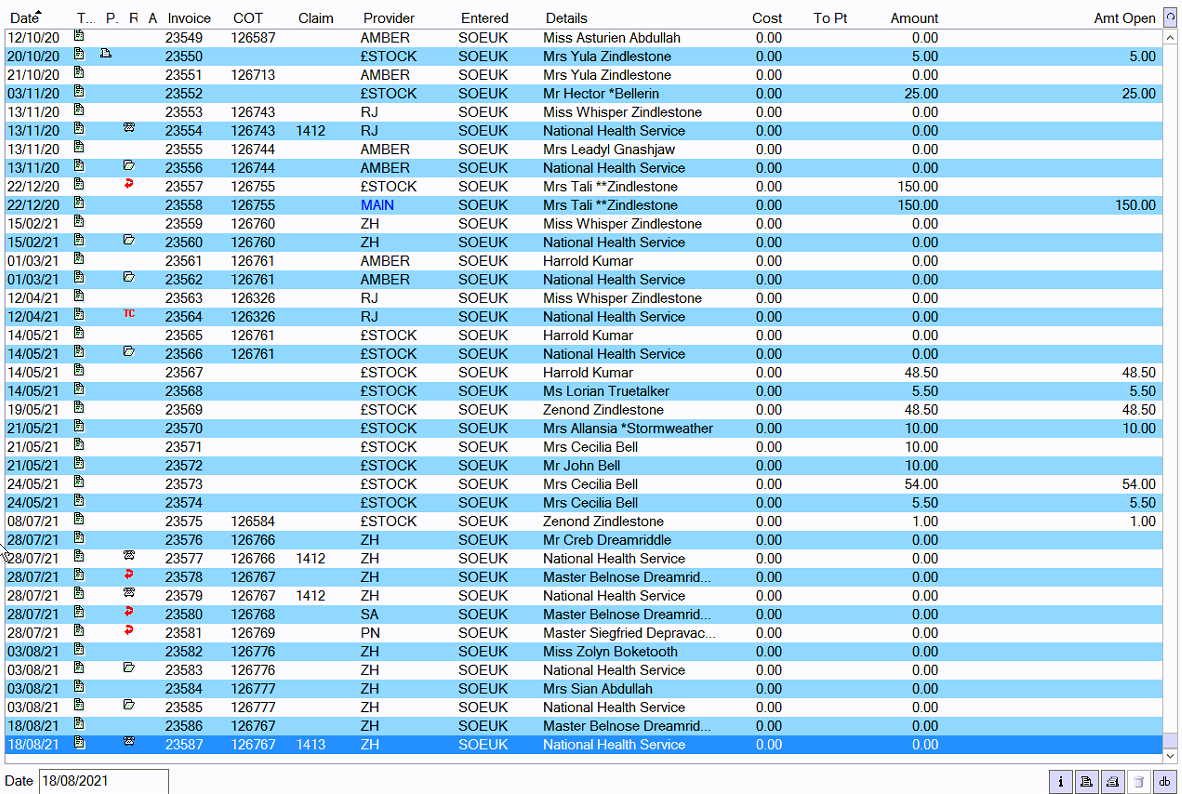 If you wish to edit the layout of your invoice or other practice stationery items, please contact the support team.