NHS Datasets, Service Codes & Categories
EXACT may still display payor codes for a quick way to find certain English/Welsh NHS service codes, however, the NHS no longer require these specific payor coded services to be used.
The NHS require the service codes to contain the relevant "FP17/FP17O Clinical Dataset", it is essential to ensure the services being charted have the correct dataset assigned for NHS to pay for the claim.
Note: Some of the steps mentioned in this article may be hidden, depending on your level of security access. If you are unable to follow any of the steps in this article due to security access, please refer to your practice administrator.
Any service within EXACT can be used for NHS treatment and those services used with a clinical dataset assigned will get included in the FP17 data that is transmitted to the NHS.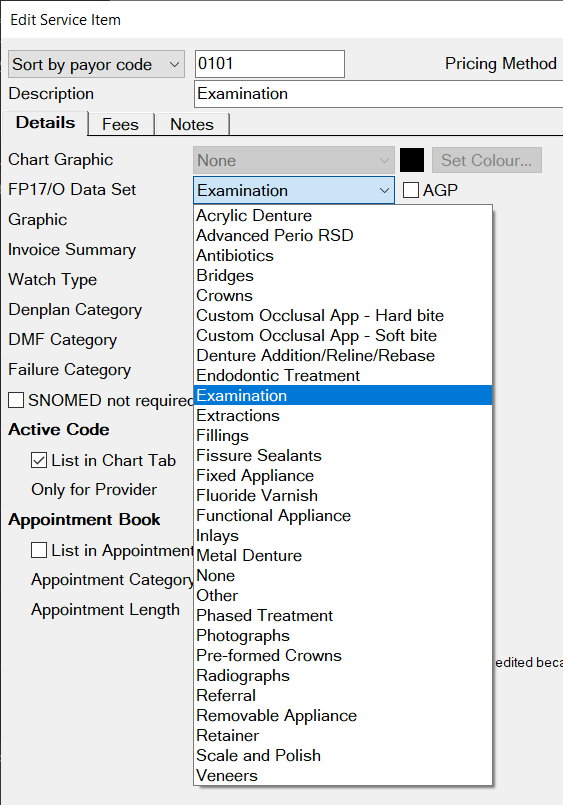 There are two ways to change or assign a data set to a service;
Open the chart screen on a patient file, select the service list tab, locate the service and edit the service via the e|d button in the lower right.
Navigate to Configure - Services, locate the service and edit the service via the e|d button in the lower right of the screen.
Once in this window you can choose the relevant data set from the FP17/O Data Set dropdown menu, select OK, the data set will then be included when you chart and TC a claim including the selected service.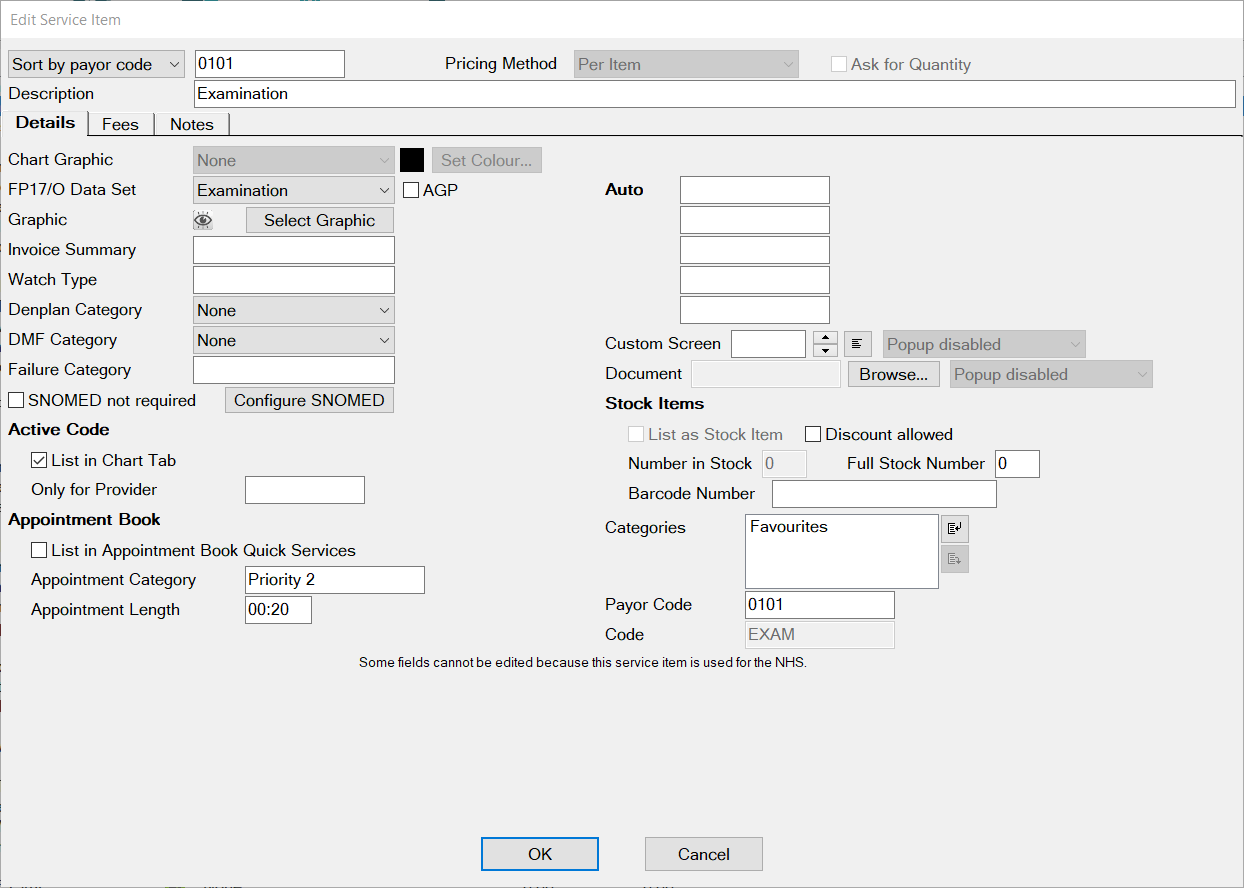 Keeping your NHS service codes within service categories like "Favourites" or "NHS Favourites" is the best way to make sure you use the correct codes that are already mapped to the correct Clinical Datasets.

Example of an incorrect dataset claim:
The following claim contains both an exam and a denture

The Exam has the dataset 'Examinations' assigned to it and Denture has the dataset 'Other' rather than a Denture dataset.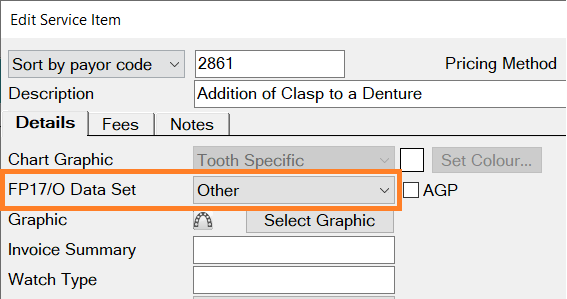 Because of this the datasets transmitted with the claim to the NHS contains no data about a denture so the board will only pay 1 UDA for the Examination.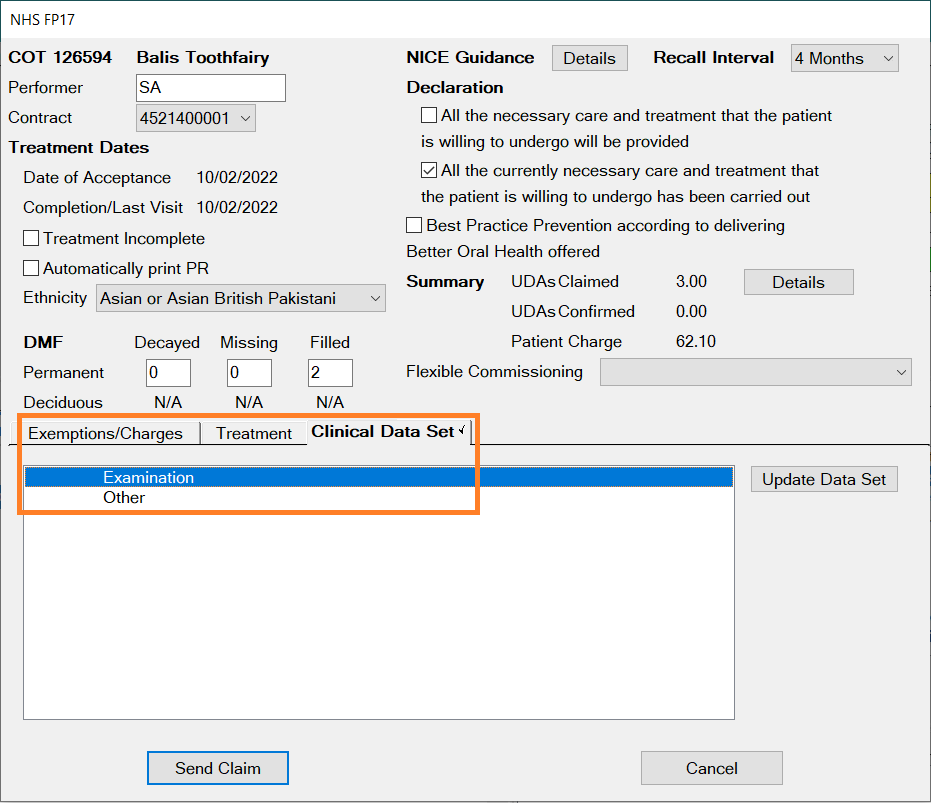 To correct this, the dataset on the Denture needs to be changed to the correct dataset by following the instructions here.
See:
Adding Service Categories