Online Booking - Adding Google Analytics
The Google Analytics url code is not something that SOE would be able to obtain. Please speak with your IT / Web developers for help with this.
To add the code into EXACT's Online Booking configruation:
Go to Configure - Online Appointments - Web Setup
2. To Click on Practice Info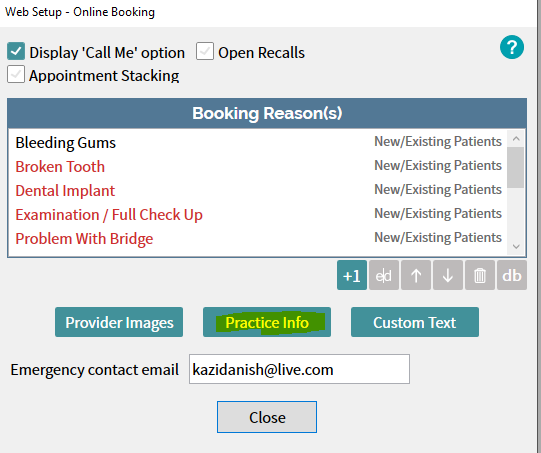 3. Add the Google Analytics Tracking Id show in the box below and click "ok".