Charting discounts on Treatment Plans
Discounting charting on Treatment Plans can be achieved through charting a dedicated service item, for example DISCOUNT.
If you need to create a discount service, please see Creating a new service.
When creating this service, a permanent discount fee value must be assigned to the service or you can double-click the charted service to amend the fee. Adding a negative (minus) in front of the value will apply this, then click OK.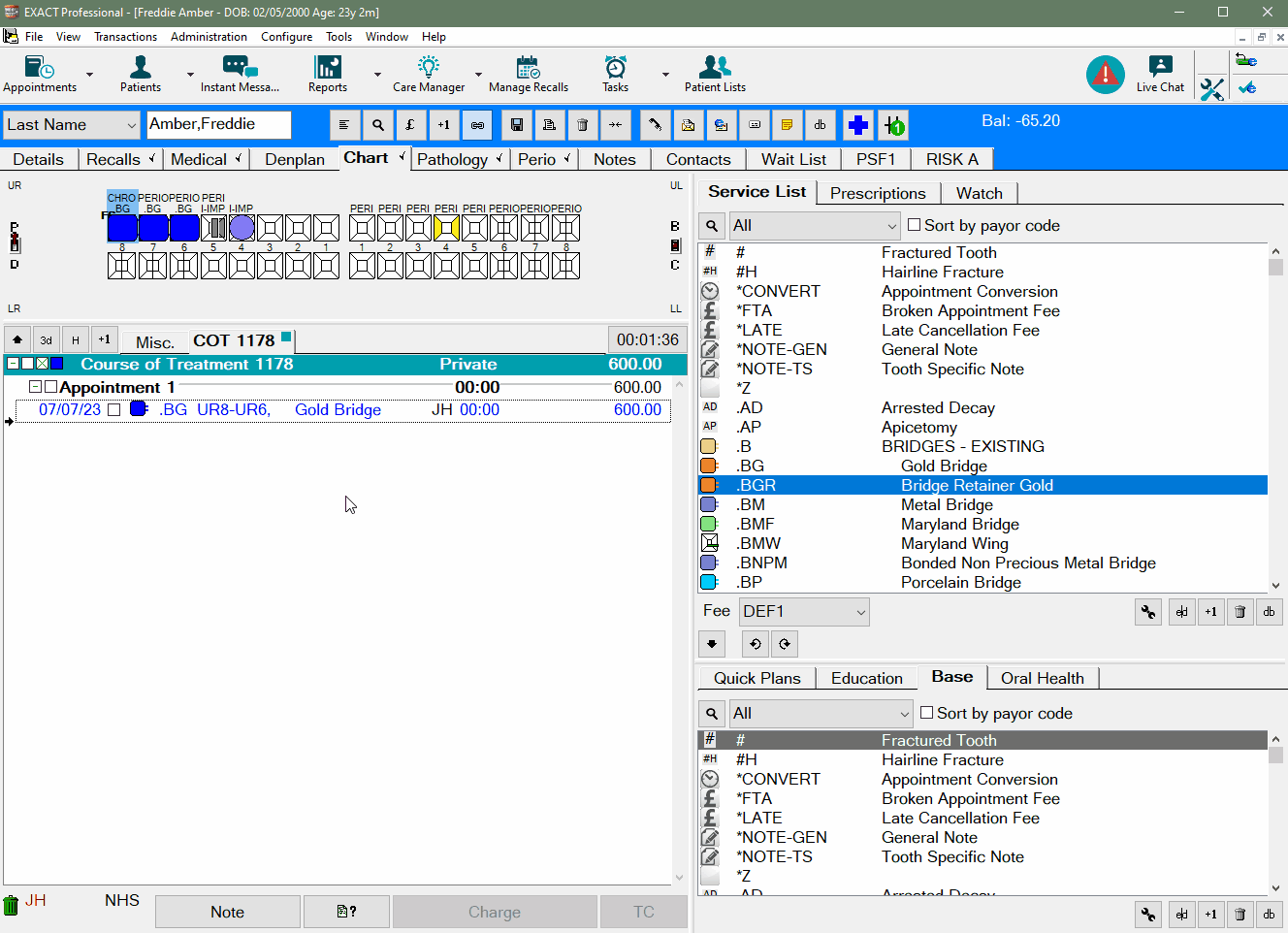 When you print a treatment plan/estimate it will now show the discount separately.
Please Note: Only charge discounted services with full price services that equal or exceed the value of the discount, for example if the discount is -£50 the service value must equal £50 or more.
This allows all other charted treatment to be charged at their standard price.