Removing the NHS Tab from Online Booking
Customers can currently only remove the NHS tab from online booking if they do not do NHS work.
The removal of the NHS tab online can be achieved by following the below steps:
Please note that both Insurance tabs (NHS & Private) will be removed so that all treatment are "Private" by default.
Going to Configure, Practice Settings, then unticking "NHS features" and saving the settings
Go to File, Payors, change any NHS payors "Payor Type" value to something NON NHS (i.e capitation plan) then tick the "inactive box" then save the payor.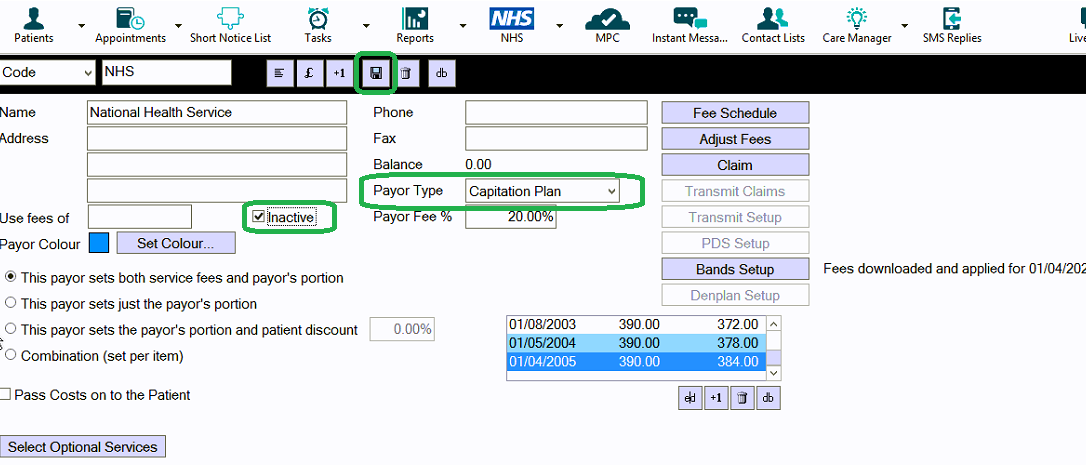 After making the above changes it can take up to 30 minutes for online booking to update and remove the NHS/Private tabs.