Treatment Planning Display Modes
There are two ways to display charting in the treatment window, tab mode and list mode. Explore these options below.
To set this, navigate to the Service List, press the spanner and select Select treatment planning display mode press next and choose the desired mode.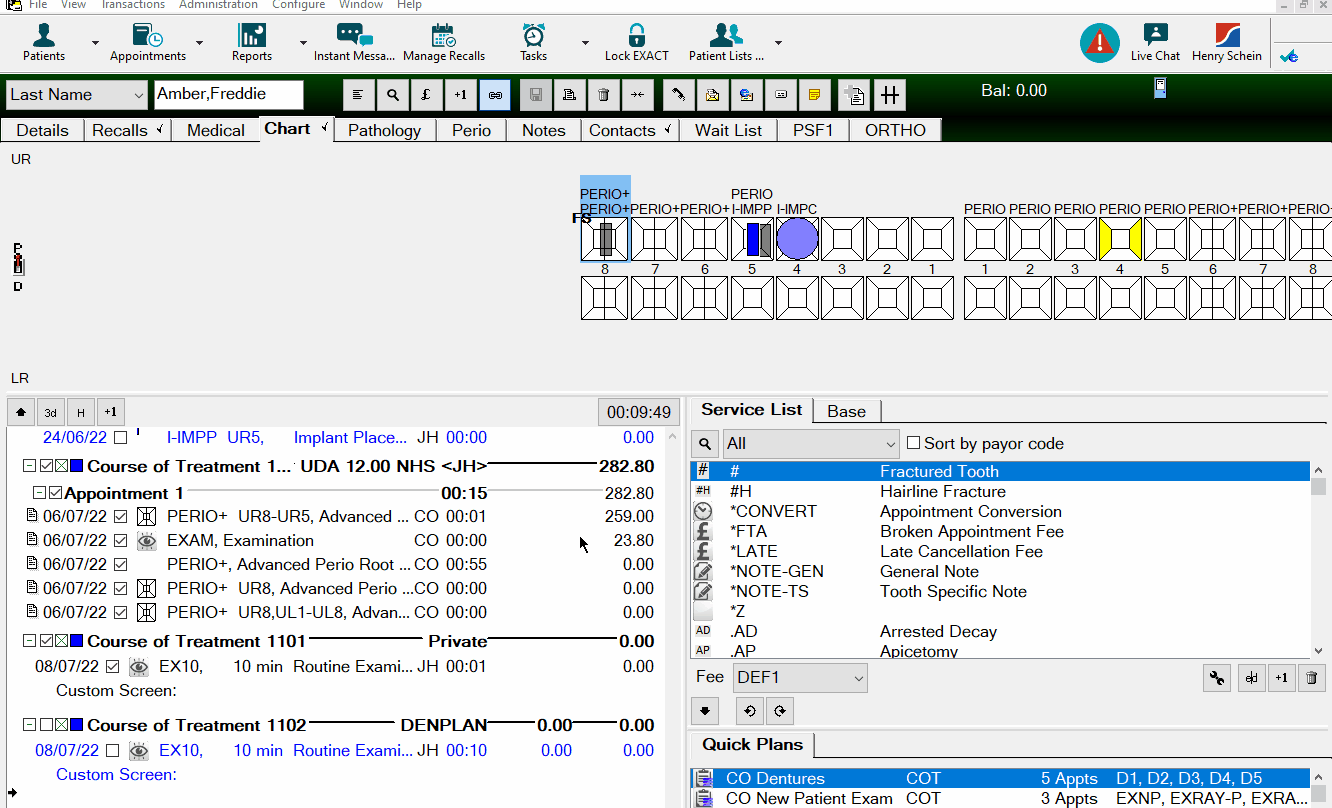 Tab Mode
The default is set to display all courses of treatment in separate tabs along the top of the window.

List Mode
This option displays each course of treatment one below the other in the planning area. With this option selected there are certain actions you will be prompted to identify which course of treatment the action relates to.