Appointment book settings and options
With your appointment book configured and setup, you may want to get things setup a little further with some of the additional options available to you.
Navigating to Configure - Appointment Book will open your setup options.
Quick Book Services
The services entered in this area set what services are auto-populated when booking with the assigned settings.
For example, if you wish for your Dentists quick-book option to be an EXAM, add this into the service field.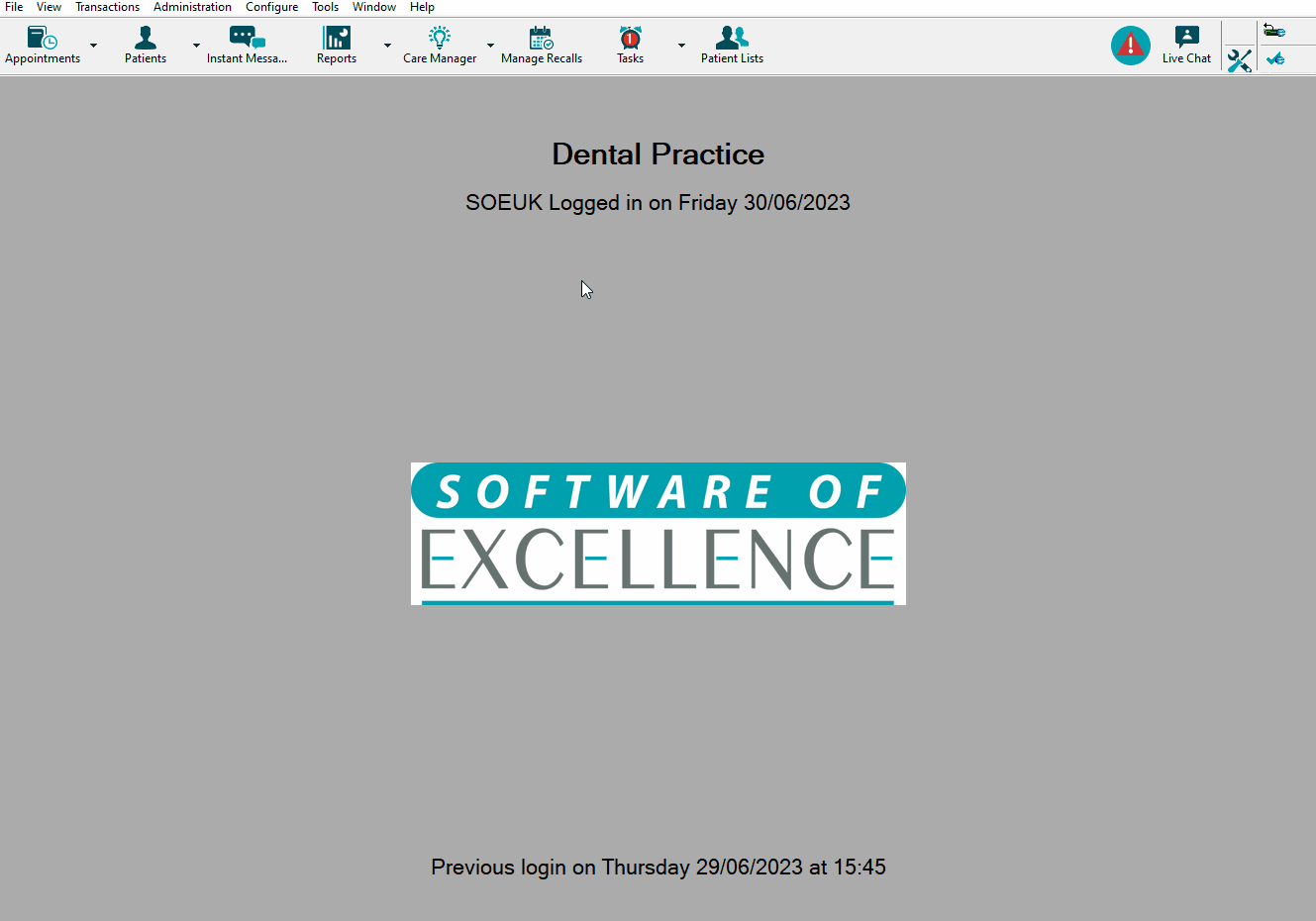 Double Booking
Ticking the option Allow Double Booking allows appointments to be booked on top of each other.
With this setting enabled, you will be prompted when double booking appointments to confirm you wish to book the appointment at the same time as another.
You can change the colour of double booked appointments, learn more about this in Configuring Appointment Book Column Colours & Appearance.
Coordinated Duties
Ticking this option will enable coordinated duties, these are useful when you wish to book patients in for two treatments at the same time, for configuration and more information on coordinated duties read Coordinated duties appointments.
Cancellation Reasons
This option enables the cancellation reason functionality when cancelling an appointment. With it enabled you will need to select the reason for cancellation during the cancellation.
For more on configuring cancellation reasons read Managing cancellation reasons.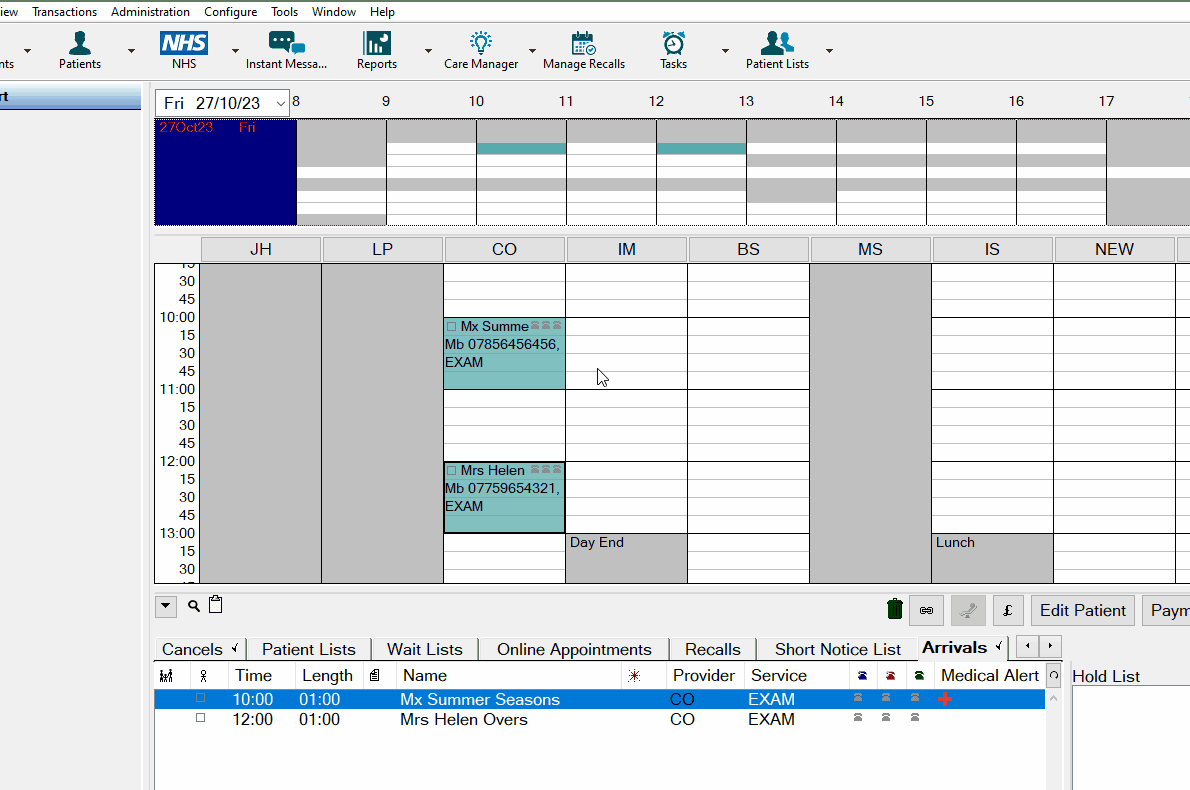 Phone Status
Your appointment book can add a phone status icon to an appointment, this is useful when you want to confirm a patient has been contacted.
With this option enabled, by clicking on the appointment the empty square will be replaced with a phone icon as a visual reminder someone has contacted the patient or the patient has confirmed they will be attending their appointment.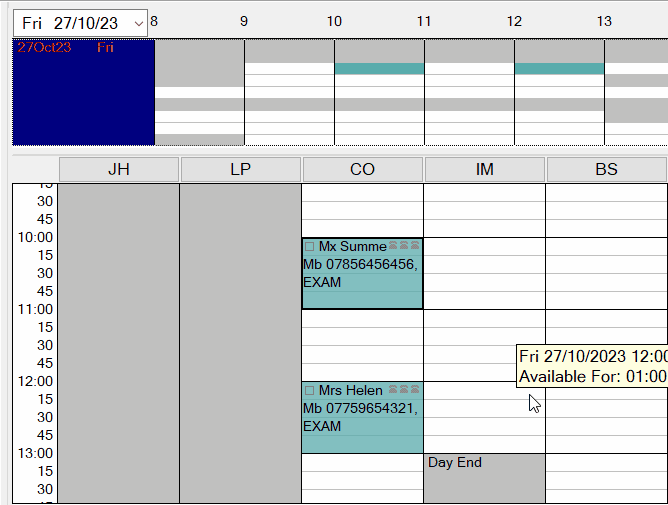 Appointment Preference Options
You can display your patients appointment preferences, if you have these saved in their recalls tab on their patient file. With this option enabled you also have the choice to display a warning if you are booking an appointment outside of their preferences.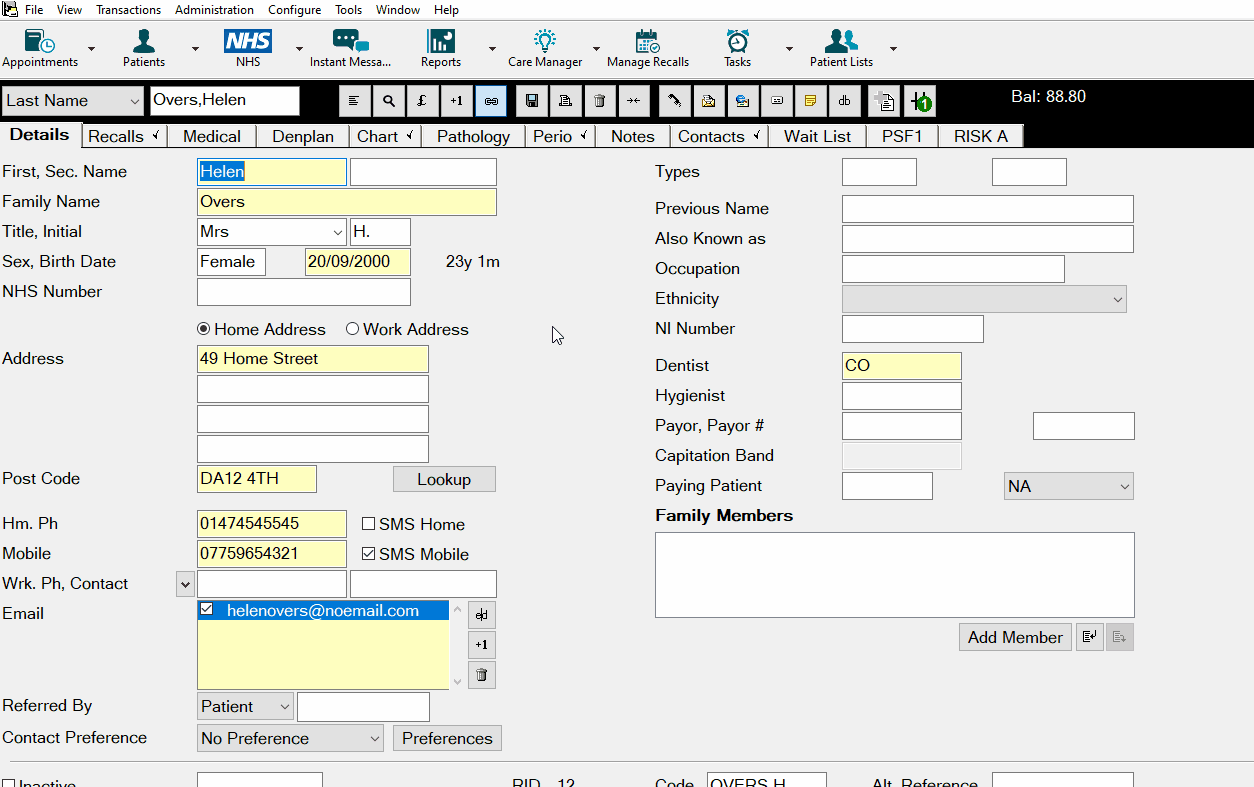 Production Goals
With this setting enabled, you can set production goals for providers in their provider file.
Tip: After enabling this setting in Appointment Book you will need to close EXACT then re-launch for the setting to appear in the provider files.
Under File - Provider - View Providers - Appointments tab then Production Goals, you can Set Goals for individual providers then track them on the activity screen.