Editing security groups and users security access
User security is set when a user is first created but it is possible a user or a security groups role may change with extra or fewer responsibilities. When this happens it may be necessary to edit a security group or create a new group based allowing some users more access to features within EXACT.
Changing a users security group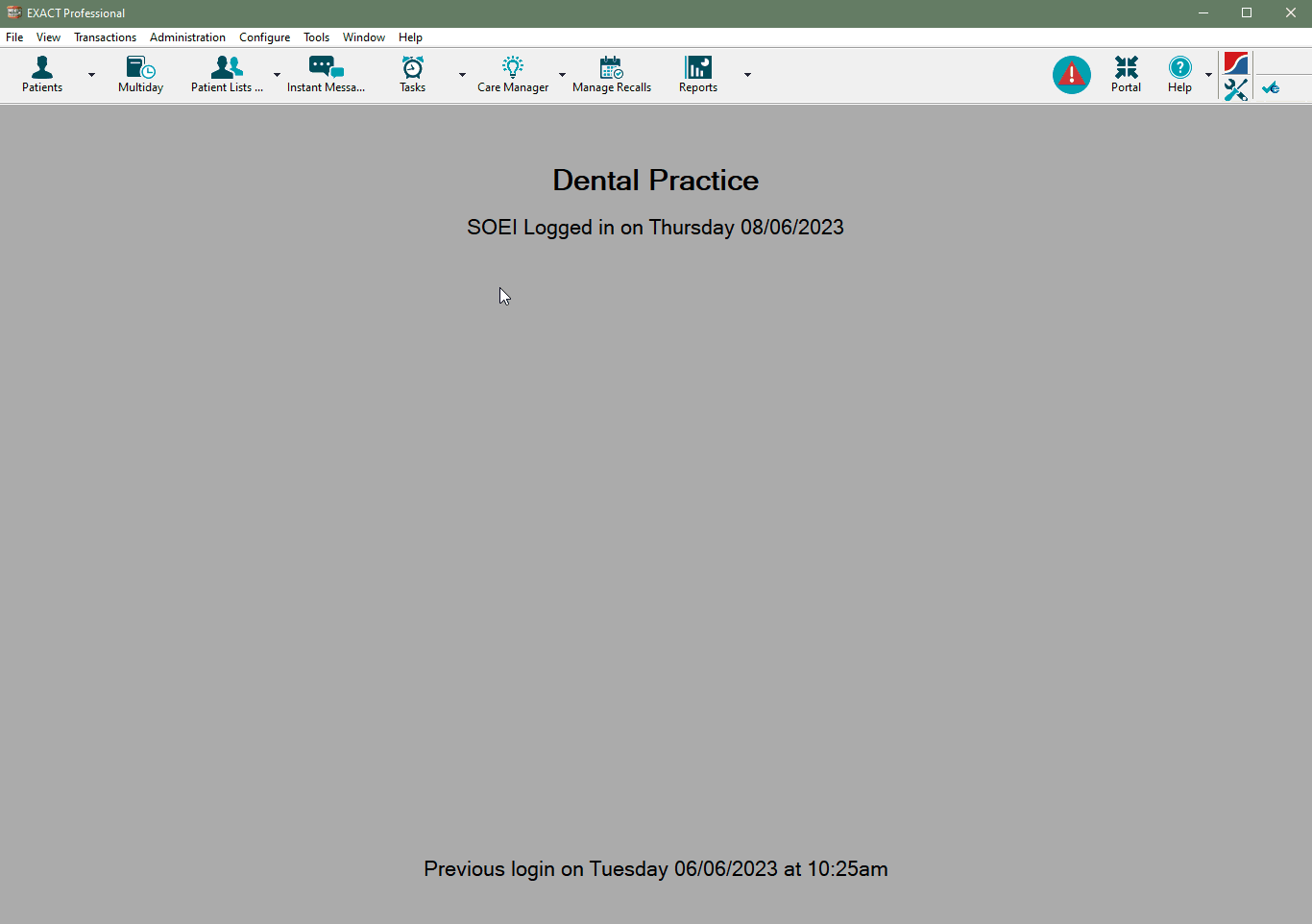 To change a users security group,
Configure - User Settings.
In the User Settings select the user you wish to edit by clicking on the Select a user button.
Highlight a user and click OK to bring up their User Settings which includes the security group.
Click into the Security Group section to select the required security group.
Remeber to click the save icon to save any changes (if the user is logged into EXACT, the changes will not take effect until after the user has logged out and back into EXACT).
Tip: The Administrator option will overide any Security Group settings, allowing access to all areas in EXACT.

Editing security group access/settings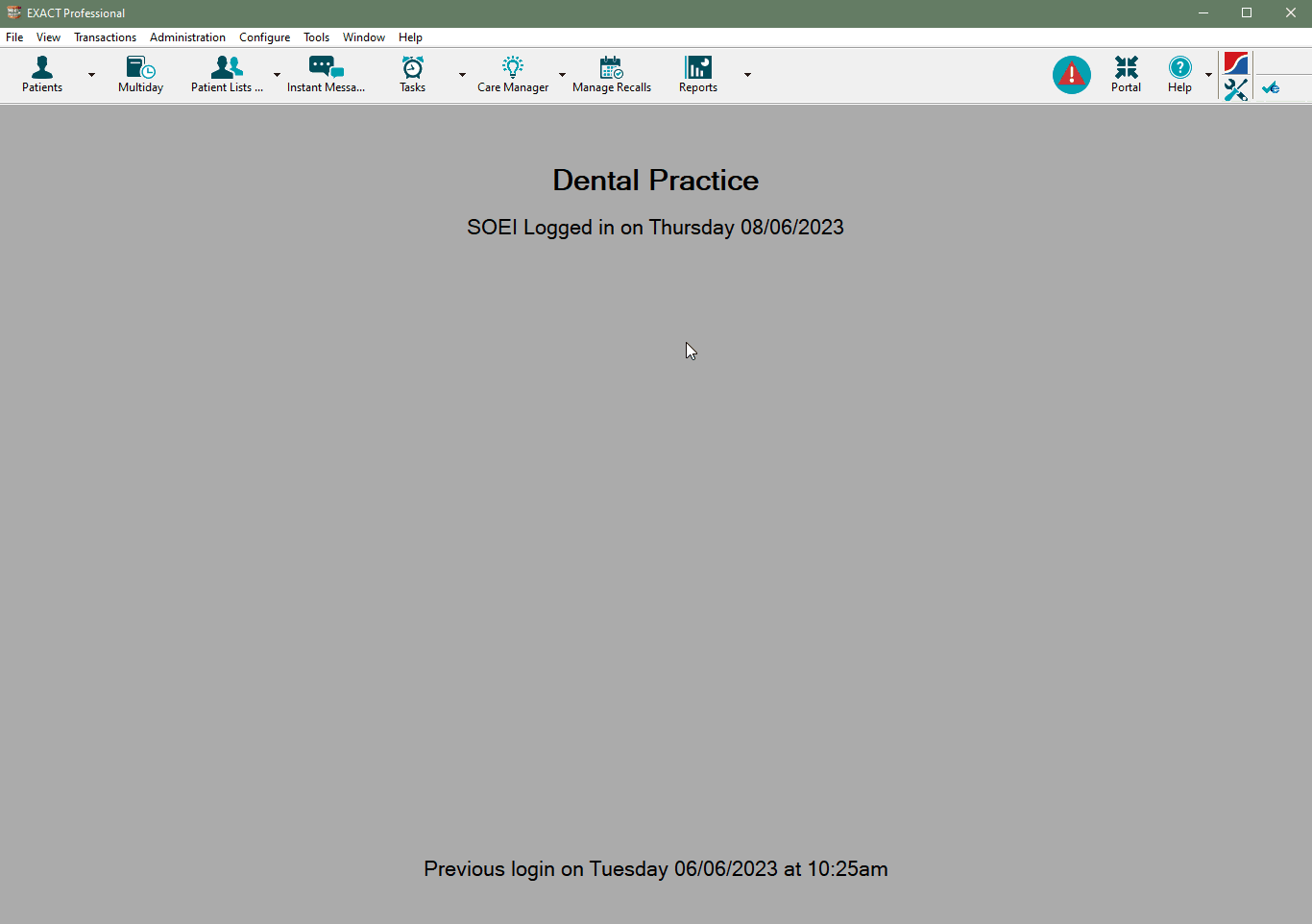 Configure - Security.
Select a security group via the selection button then OK.
Menus can be expanded to view all available sub-menus.
Place a tick in all areas users in the security group should have access to.


Tip: The parent option must be ticked to allow access to the child options. For example, if File is not ticked, there will be no access to Patients, Education etc.
If you wish to grant selected staff access to extra areas of EXACT, leaving other staff with the same access as they currently have, for example, a head receptionship may require extra access than a general receptionist. We recommend creating a new security group by copying the existing group then editing the new groups security. Remember to change the users security groups so they gain the new levels of access the new group has created.
Read more about creating security groups.