Patient Portal - What the patient sees
To help you understand the experience a patient will have when they access their Patient Portal account read on.
Accessing their Portal account
Patients access their Portal via a link that they receive in their appointment reminder. Once they click the link they will be prompted to enter their surname and date of birth.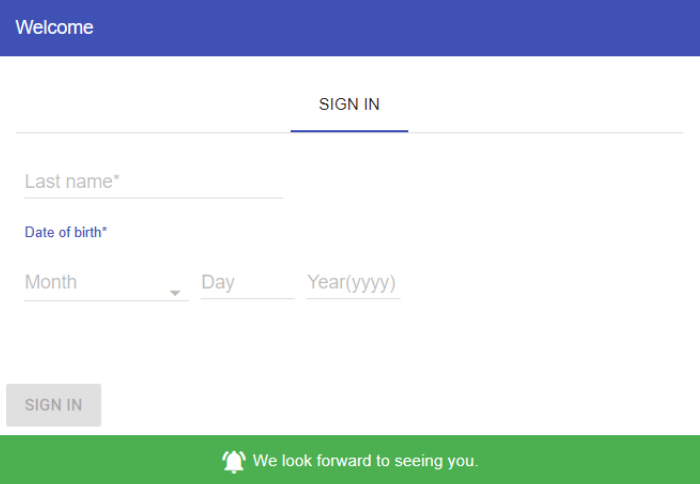 Once the correct details are entered, each patient will be presented with the Patient Portal Terms of Use, they are required to agree with these terms before proceeding. Read more about the Patient Portal Terms of Use.
The window will then display any forms to be filled out and those already completed.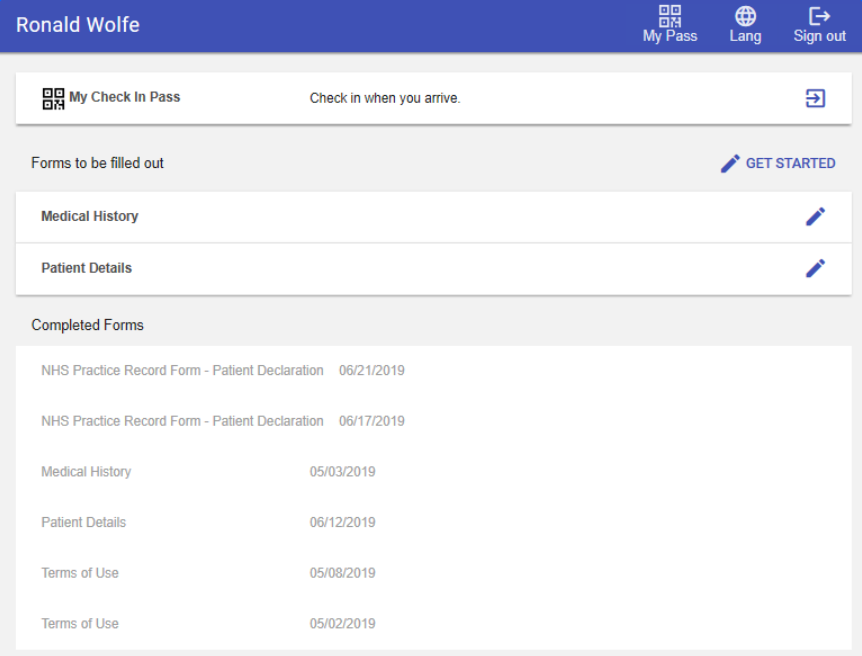 Note: The link to access patient portal can be added to any communication you wish, you will need to add [patient.portalURL] to the template for EXACT to populate the sending communication with the patients unique URL.
Alternate languages
Patient Portal can be displayed in more than just English, to change the language to French, Italian, Spanish or back to English, advise your patient/s to click on the icon of the world followed by the required language.

Completing forms
Forms will be assigned either automatically as part of a patients reminder or manually via the user. See Requesting Forms for more details.
Note: If there are no forms to complete or all forms have already been completed the following message will be displayed.

Patients can fill out forms on their own device through the portal by selecting the form they wish to complete. This will expand the editable form for patients to complete.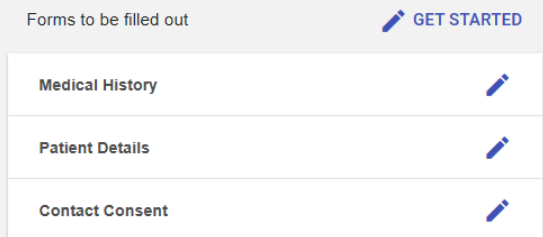 Forms expand to an editable view. The Next and Previous buttons allow patients to navigate through the form.


Once complete, patients must select Save.


The back button will navigate back to the Home Page.


Completed forms will move to the section titled Completed Forms.
Once all forms have been completed, the following message will be displayed at the top of Patient Portal.


Viewing completed forms
On the Home Page patients can view previously completed forms by selecting the form they wish to view. These forms will be at the bottom of the home page.