Patient Portal contact consent
One of the forms sent to patients via Patient Portal is the contact consent form.
To configure the text displayed to patients when viewing the contact consent form, navigate to Configure - Appointment Book - Arrival Options. See Patient Contact Consent.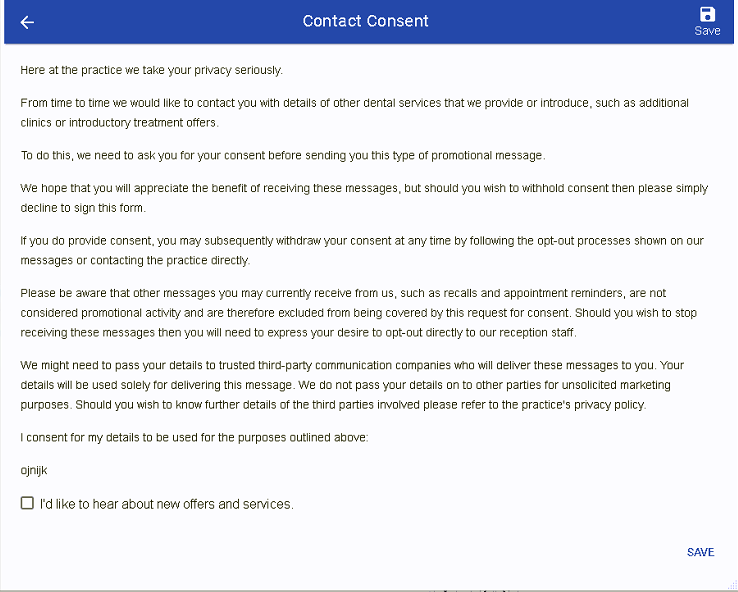 Contact consent is best used to collect patients consent to opt-in for Product & Service Information or Promotion (marketing).
It is not possible for patients to opt-out via Patient Portal, however, it is possible for them to be opted-out on their patient file in EXACT. For this, your patient must make you aware so you can manually enter the patients request.
To add this information to a patient file,
Open their patient file.
Select Preferences under Contact Preference.
Click the cross in the Consent to send section.
Press OK to save changes.