Patient Portal common FAQ's
To help answer some questions you may have, we have compiled a list of some of our most common frequently asking questions (FAQ's) in this article.
My Patient Portal isn't working, what do I do?
If you're having technical issues with Patient Portal then you can contact our support team via the Live Chat button within EXACT Email or Phone.
How do I disable the Health Screening (COVID19) Form?
Read the full article Patient Portal health screening (COVID-19) form.
A Patient has made an error on one of their forms – how can I re-send the form to correct it?
If it's a form you can manually edit in EXACT then you can still do this. Alternatively, re-request the form for the patient to fill in, see Patient Portal viewing form completion status.
If you have Clinipad then you can also still send the forms to a Clinipad tablet when the patient arrives.
How do use the Self Check-in feature?
Read the help article Patient Portal patient check-in / kiosk for full information.
The option for patients to check in prior to their appointment via Patient Portal has been removed on 5th August 2022.
From this point, patients will be presented with the following screens if the Check in when you arrive option is selected.
How can I see the patients completed forms before arrival?
Find out in our help article Patient Portal viewing form completion status.
You could either check where the forms would be saved on the patient's file or you could use the 'Jump to Portal' button to see their progress, see below: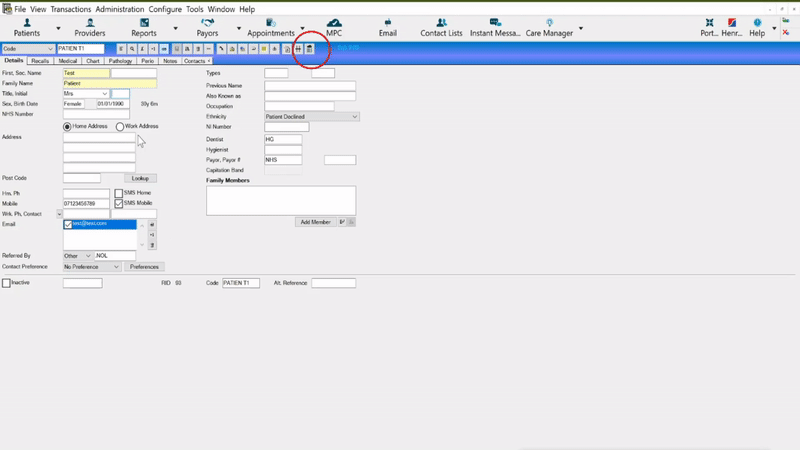 How do patients access their portal?
Patients access their portal using a link which they can use on their phone, laptop or other personal device. You can add the portal link to SMS' and emails using the merge field [patient.portalURL].
Read more about what a patient views in Patient Portal what a patient see's.
How are forms added to a patient's portal for them to complete?
When automatic appointment reminders are sent, if the merge field [patient.portalURL] is present in the email or SMS Exact will check which forms the patient needs to complete for their appointment and send them to the portal automatically.
When we turn on Patient Portal we add templates to your reminders which contain the merge field. If you want to use your own templates you just need to add the merge field to your existing templates. You can add the merge field to all three appointment reminders, or just one.
Where are forms saved after a patient completes them?
Patient Demographics, Terms & Conditions and Contact Consent are all saved on the contacts tab

Medical history forms are saved on the Medical tab

Oral Health/Smile Surveys are saved under Oral Health on the Chart tab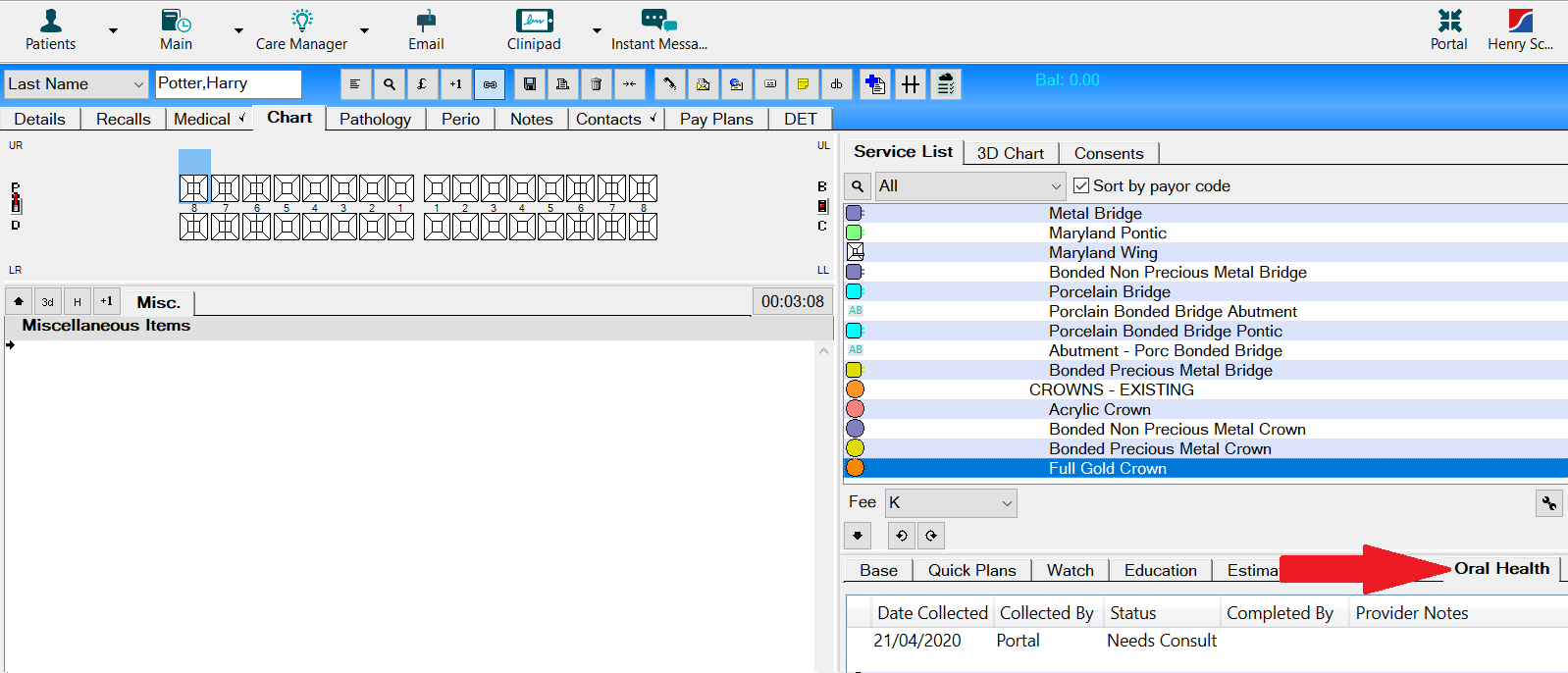 How do NHS forms link with a patient's course of treatment?
Completed FP17PR & FP17PRW forms will link to the patients NHS course of treatment when the NHS COT is opened (as long as it's opened on the same day as the patients appointment).
These forms do not expire.
EXACT saves a patient's NHS form and links it to a course of treatment for you when you create it and updates the exemption fields automatically.
You can view the patient's form from the exemptions window.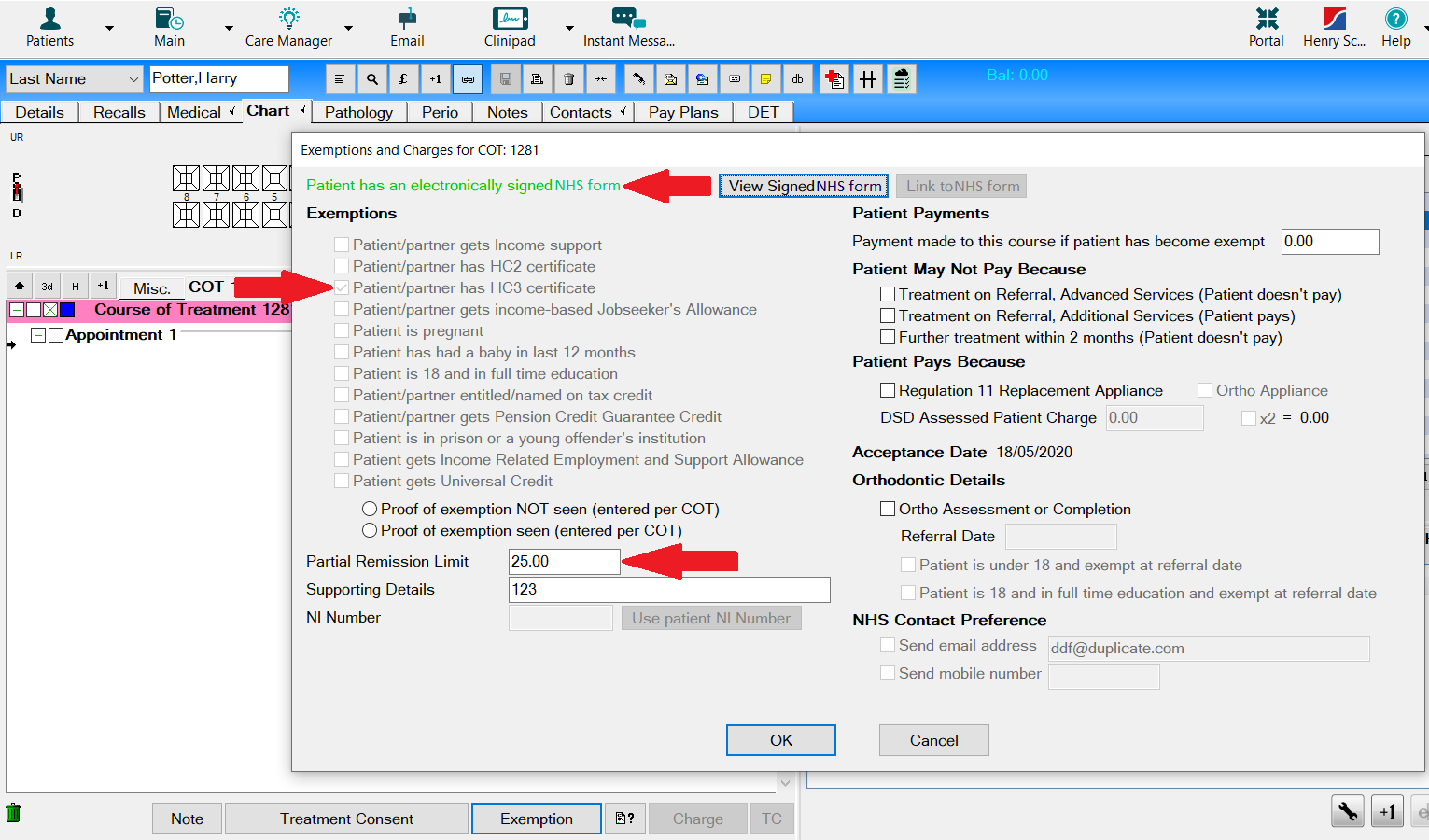 Does Patient Portal work with Family Appointments?
Using Patient Portal with the family appointments functionality is currently not compatible. It will send an appointment to the head of the family but only with their Portal link and not the other family members. Until we have updated this functionality you will need to book single appointments for each patient.
Can I create new or customise my patient portal forms?
We do not currently allow for any editing or creation of new portal forms but are working on developing this functionality.
What are the Patient Portal Terms of Use?
Please read Patient Portal terms of use for full details.