Emailing X-Rays From Images Tab
There are a few ways to attach x-rays to an email.
The first way is to right click on the image in the images tab on the patients record and click 'send to'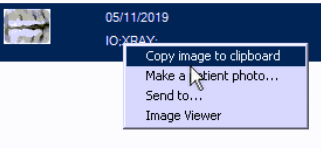 This will them ask you for the image quiality as it will convert it to a .JPG for you.
Then you will be prompted with the usual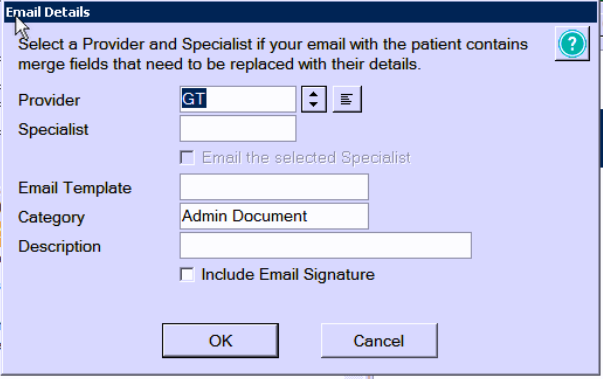 from here you can choose an email template if you have one set up, choose a specialist to email it to. (remember to tick the email the selected specialist box after choosing one) as well as add a description for the subject header of the template.
once you click OK. this will then allow you to see the normal 'email draft' screen where once you have finished editing you can click 'Send' you can also see the required x-ray attached as in a JPG format.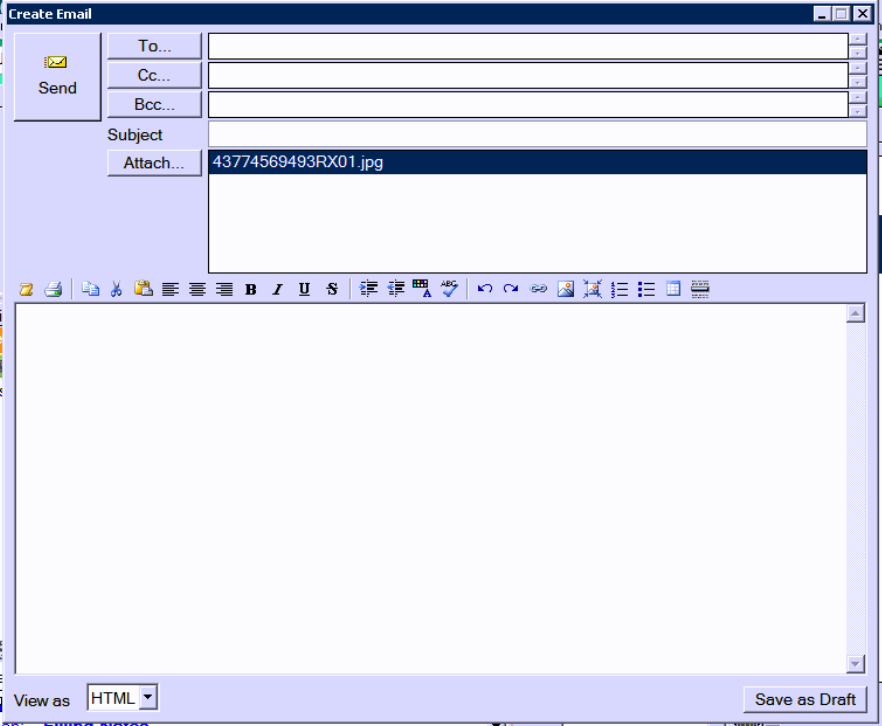 Alternatively you can use the 'Attach Button'

which can be found when generating any email on exact. This will allow you to search for the patient code

once you have done so you will be presented with the below screen to choose any x-rays saved under this patients account. You can use the arrows in the middle to move x-rays from available to selected and then click finished once desired images have been chosen.