Viewing the Appointment Book
The Multi Column Appointment Book is the main appointment display. On this screen you can see all your providers appointments and availability.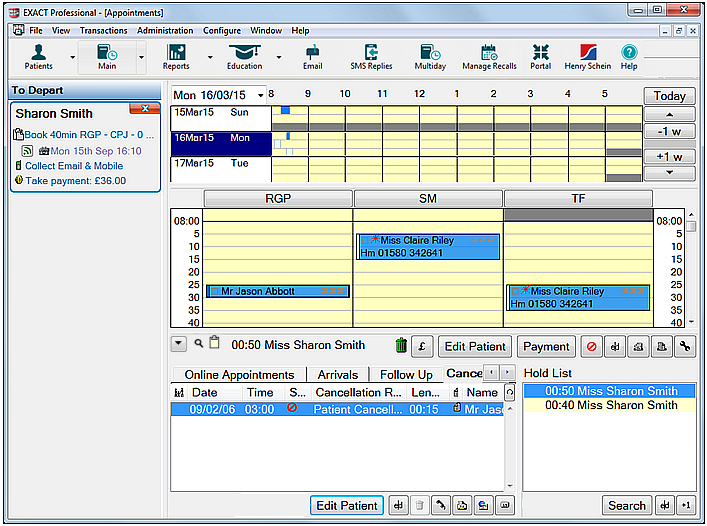 To open the appointment book click the workspace icon on the top bar of EXACT or go to File->Appointments and choose appointments. If configured differently it may have a different name or there may be multiple books to choose from.
This will open your main multi-column appointment book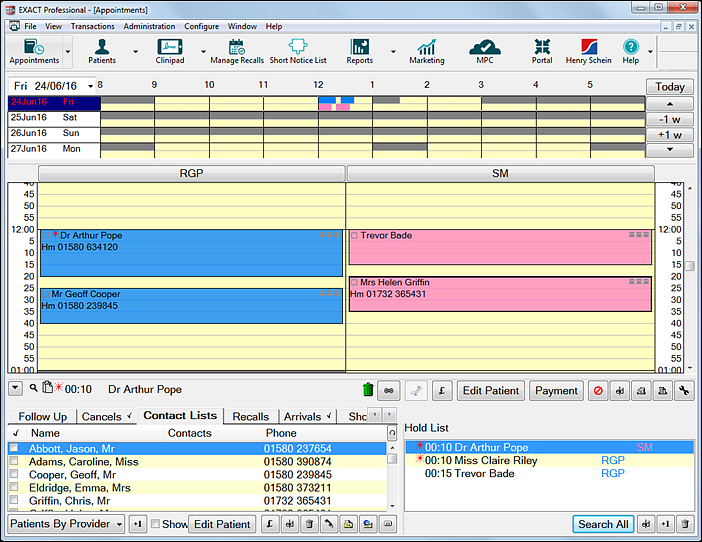 The appointment book is split into 3 areas. The Week view, the Day view and the Tabs.
View Week Area
The View Week area displays several days of appointments using colour to show available time, blocked time and booked appointments with each provider.
The days of the week are displayed down the left hand side of the View Week area and there are a number of rows within each day. Each row is divided into hour blocks and represents the appointments for a single provider. Clicking on a Day/Time will move the View Day area below, to display the appointments for that day.
In this example, a coloured block represents an appointment whereas a grey block represents unavailable time, e.g. hours not working.
Clinics display as diagonal lines through time ranges.
For information on how to change the colours of the appointment week view click here - Appointment Book Week View Colours and Appearance
View Day Area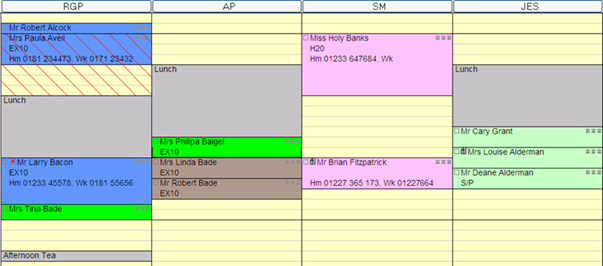 The 'View Day' area shows each provider column configured and the appointments booked on that day. Appointments can be coloured based on their provider/appointment category, blocked time or double booked appointments. Diagonal lines represent a clinic. For information on how to change the colours of the appointment week view click here - Changing the Appointment Book Column Colours & Appearance
Each appointment will show appointment information such as name of patient, what treatment they are coming in for and contact numbers.

If hover over the appointment more information will display as a tooltip: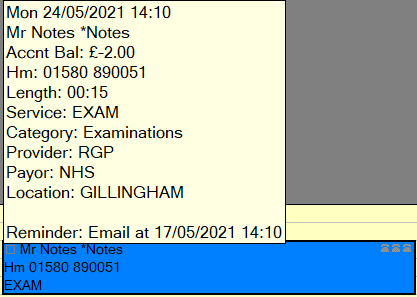 A phone icon can be added either manually or automatically if patients reply to SMS reminder messages using specific keywords, see: Configuring Automatic Appointment Reminder SMS Replies
This helps quickly identify which patients have confirmed their appointments.
Patients filling in their portal forms days before their appointment is now a more modern identifier that a patient is likely to attend their appointment, as well as taking online patient deposits.
Use Phone Status will need to be ticked from Configure, Appointment Book for this to show.
Left-clicking each appointments arrival box will also show this icon so that users can manually add this icon, however this will add an extra click when arriving patients.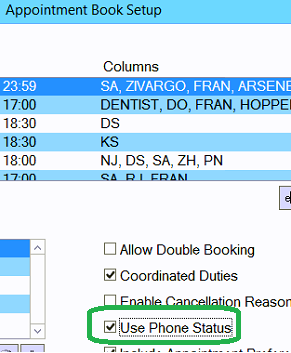 Navigating the Appointment Book
For both the week and day view you can navigate through the calendar by using the buttons on the side of the week view

Always returns the display to the current day (i.e., today).

Moves back / forward in time 1 day from the current day displayed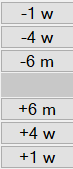 Moves back/forward the time displayed, w equals weeks and m equals months.
Click the drop-down arrow on the top left hand side of the appointment boo to display a calendar.

Select a date by clicking once on the required day. The appointment book will move directly to (and display) that day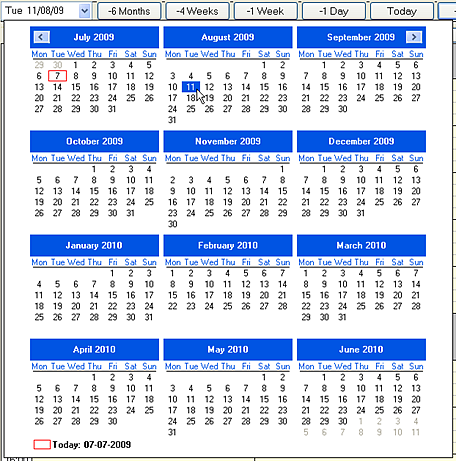 SMS and Email Reminders
When a patient is sent an SMS or email message as a reminder about an appointment, an icon will appear alongside the telephone icons in the appointment, to indicate the message has been sent.
The icon for an SMS reminder appears like this:

A sent email reminder will appear like this:

When both an email message and an SMS message have been sent, it will appear like this:

For an SMS message, one of the following six icons may appear, depending on the status:

When both an email message and an SMS message have been sent, two icons will appear, side by side: the email reminder icon, and whichever of the SMS icons applies.
Any SMS that leave EXACT and attempted to send will be charged.
Appointment Book Tabs
Tabs can be placed at the bottom of the screen to help with various tasks. We have articles to cover each tab and what it does below:
[add articles here]
Tabs can be added or removed from your appointment book setup, for instructions on how to do this view Adding Activity Tabs to the Appointment Book