Appointment Book Quick Services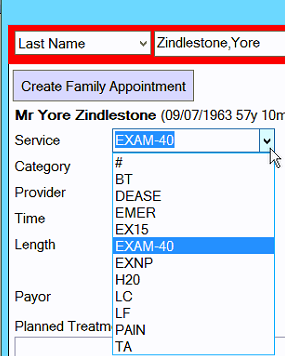 To add or edit the list of quick services available on the edit appointment window you will need to go to Configure, Services.
From here you can add services or double click on an existing service to enter the service settings window.
Here you can add or remove the service from the quick service list by unticking the "List in Appointment Book Quick Services" box or edit the services other settings such as appointment length.
This example shows the Service EXAM ticked to appear in the list with an appointment length of 20 minutes.