Creating and Editing an Appointment Book
It is possible to create a new or additional appointment book and edit the time intervals as well as the start/end times to better suit your practice.
Creating a New Appointment Book
The instructions below will guide you through creating one in EXACT.
Select Configure then Appointment Book



Select +1 to open the Appointment Book Wizard



Select Next on the following screen once you have read the information.
The basic details screen will appear. Here you can enter the name you wish to you give your new appointment book and adjust the start and end times. Press Next when you are ready.



You can now add rooms if required, read the help article Setting up Appointment Book Rooms for more information on this. Press Next when you are ready.



Choose the providers to be added to the new appointment book.

Highlight the required provider in the Available Providers column.
Press the right arrows >> to move the provider to the Selected Columns area.
Add any other providers you would like to.
Select Finish when complete.

Tip: If you have accidently added a provider and want to remove them, highlight the provider and press the remove provider button

at the bottom of the Selected Columns area to remove them from the appointment book.
This appointment book will now be available from the drop-down menu next to the appointment book workspace icon. It will also be accessible via File - Appointments menu.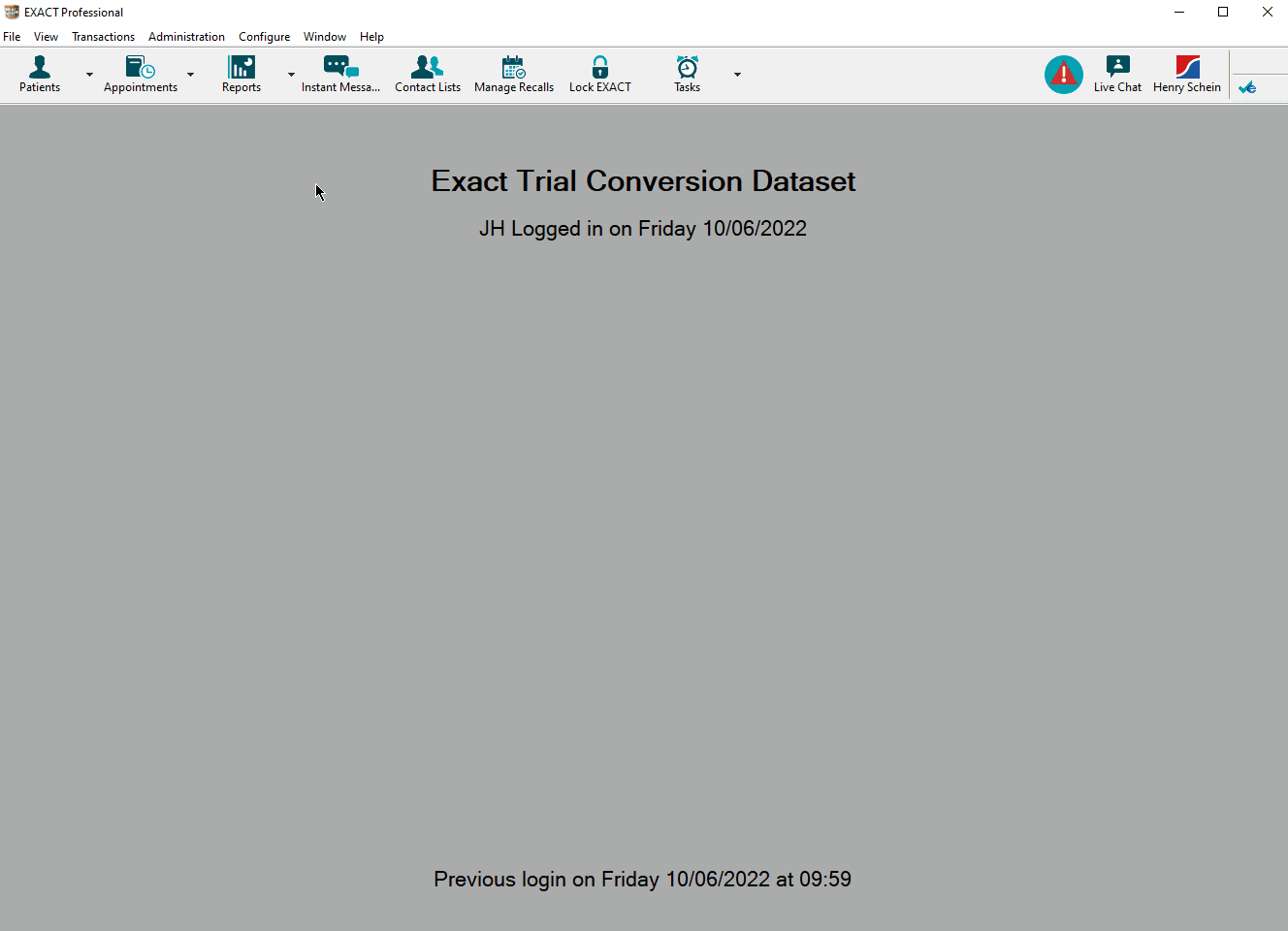 Editing an appointment book
The appointment book can be configured to display different time intervals from 5 to 30 minute intervals and display different start and end times.
Note: To make these changes you may require to be an administrator user.
Open the Appointment Book you wish to configure.
Click on the spanner on the right-hand side.


Select Modify appointment book times and click Next.




Jump to Time Interval or Start/End Times
Time Interval
To udpate the time interval, select the desired time from the drop-down menu and click Finish.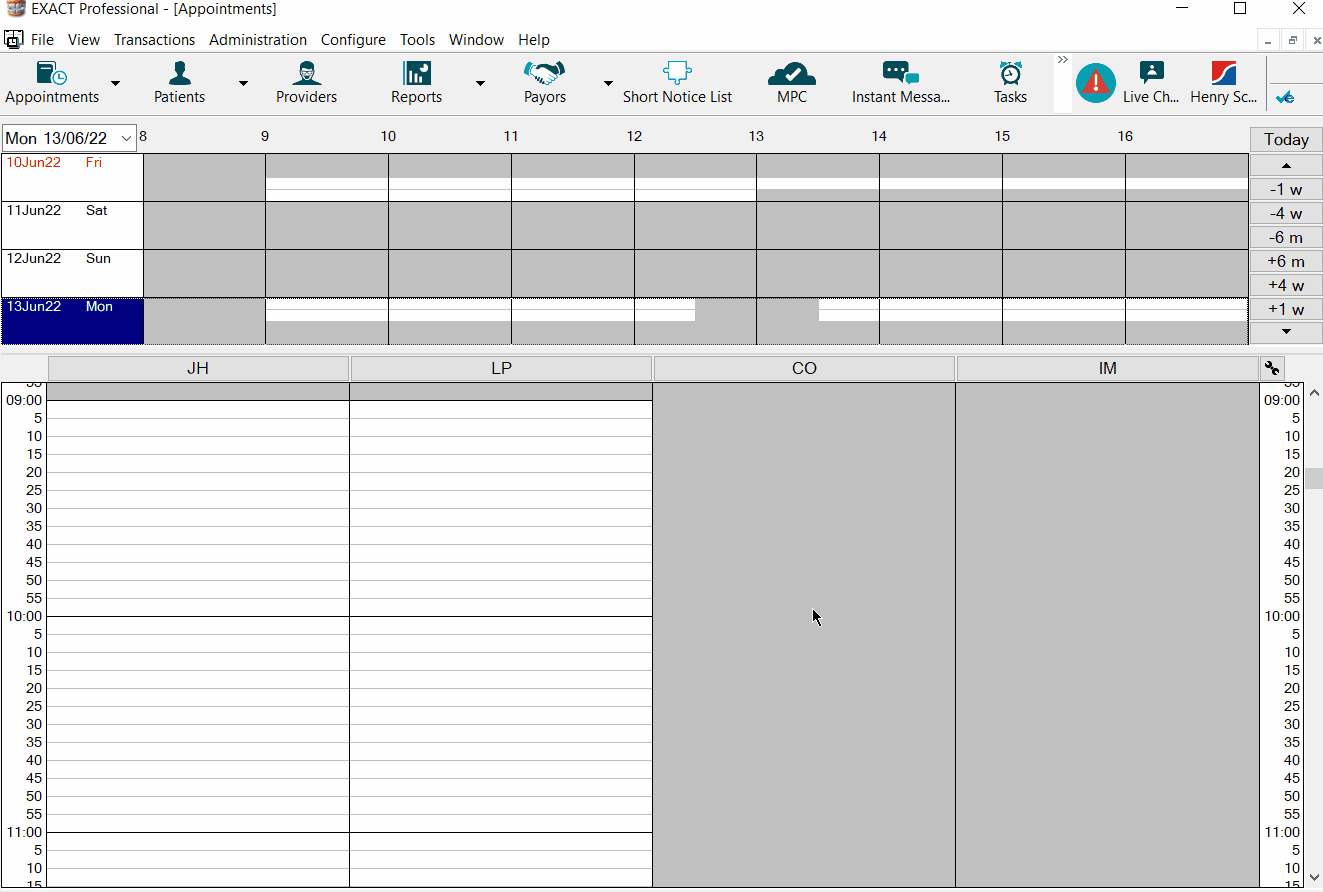 Start/End Times
To alter the start and end times of the appointment book, edit the existing times in these fields and press Finish.